Established in 2013, Let's Work is a global partnership that unites international organizations to tackle the global jobs crisis. We work together to develop solutions produce and share knowledge about how to harness the private sector to create more and better jobs that have the potential to employ the most vulnerable in society.
Our Mission
To work with client country governments, the private sector and development practitioners to remove the main constraints to private sector-led job growth.

Job creation needs a multipronged approach to address the multiple challenges. We develop jobs diagnostics to understand the jobs challenges and strategies to address them. we also design and implement impact measurement tools to better estimate the number and quality of jobs supported and created by investments, reforms and interventions. to address the complexity of supporting private sector-led job growth requires a broad set of tools and strategies.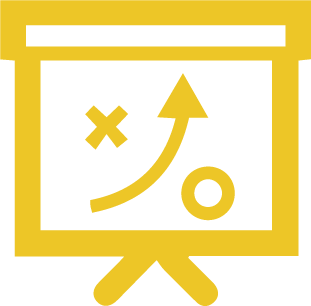 Steering Committee: provides overall strategic guidance and priorities on the work program. It consists od senior-level representatives of participating organizations, donors, International Financial Institutions and private companies.
Technical Advisory Group: plays an advisory role and provides technical expertise on specific aspects of the work program.
Program Coordination Unit: supports the Steering Committee and the Technical Advisory Group and it is housed at the World Bank Jobs Group and it is housed at the World Bank Jobs Group. Ir manages the work program, coordinates with partners and shares the knowledge widely with stakeholders.
Where we workAbout us

Every country is different, so we address issues and find opportunities for jobs creation to fit each country we work with. We do this by identifying key obstacles to jobs creation and come up with strategies to remove those obstacles. For example, the jobs challenge could be the need to upgrade business regulations and taxes on labor, expand access to social insurance or promote entrepreneurship among others. The jobs challenges vary by place, industry, households and individuals.
To make sure we are having the right impact, we also develop methods to measure the impact of the solutions we came up with by looking at improved earnings, labor productivity (often through capacity building) and employment rates.
In Lebanon, where potato farming is a major industry, our analysis indicated that a lack of storage and processing facilities was forcing farmers to sell their crops immediately after harvest, regardless of market conditions. This in turn, meant that the vast majority of jobs in this sector are part-time, seasonal and low-paying. Providing local incentives for private investment in the value chain (In this case potato storage and processing facilities) will result in the creation of higher-skilled, higher-paying permanent jobs.
We help create not only more formal sector jobs, but jobs that increase productivity and improve working conditions, especially for women, youth and the poor. Higher productivity translates into higher wages.
Country pilots
So far, we have developed pilots in 7 countries and work together with key stakeholders in the countries to remove constraints to private sector-led job creation, provide opportunities for formal and informal small and medium enterprises and help connect people to jobs.
There are many types of constraints and therefore we use many type of strategies. It could be from entrepreneurs' lack of connection to the market or to formal value chains due to lack of access to information to lack of interest of firms to open operations away from main urban centers.
Job Diagnostics
To understand what affects individual participation in the labor market, what are the incentives and what are the constraints, we analyze the dynamics of both, the supply side and the demand side from firms.
Value Chain Analyses
Through rigorous analysis we identify strategic sectors that have the potential to create jobs.
Jobs Strategies
Based on the analysis, we develop a set of actionable proposals for investments in specific sectors and industries.
Currently, there is a gap in evidence about what works for job creation, what is possible to scale-up, and how to do it. Therefore, our priority for the methodology and analysis aspect of Let's Work is to track the number of jobs generated from private sector-led interventions, the quality of those jobs, and how inclusive those jobs are.
At Let's Work, we develop robust and standardized methods and tools to assess the direct, indirect and induced impact of different types of private sector jobs initiatives.
In this way, we can provide policymakers, international organizations, practitioners and project teams with the necessary tools to estimate the jobs impacts of their interventions. This means that we can reach consensus on definitions and indicators to build on existing knowledge to develop solutions. We can compare results more easily, and that can shed light to propose better solutions. We are jointly implementing 27 case studies, in various stages of completion, in 21 countries.
Value chain analysis
Through surveys, we quantify the existing number of jobs and identify the firms where these jobs are located within a value chain. This method helps us capture the jobs effects across firms, meaning the direct and indirect jobs created within the value chains as well as the number of jobs destroyed. We can quantify employment potential inclusive of the informal sector and identify possible constraints and solutions to lift those limitations.
Tracer studies
We analyze former beneficiaries or participants to have to recall information of a project and what type of services worked better in the long run, to improve the design of future interventions. This method helps us document changes in employment and wages, and to track the effectiveness of interventions in terms of high-quality jobs creation.
Macrosimulation
This is the most comprehensive impact assessment tool for simulating indirect effects of supply chains and distribution networks and induced effects of a particular intervention or sector. Our studies cover a variety of methods, industry sectors, and country contexts and provide a characterization of jobs by gender and other variables.
By increasing the knowledge on what works, what doesn't, and in what context, job creation in the private sector, job quality and jobs access efforts can be more effective and replicable.
We systematically gather, generate, test and widely share best practice knowledge and tools that we all can use to increase our impact on jobs, We develop operational support tools like guidance notes, easy to use diagnostics, good practice lessons and training and learning events for operational teams. This will help the teams to berrer plan, track, and articulate their projects' jobs effects, which will then benefit private sector companies and development partners.