To address the increasingly urgent climate crisis, policymakers and experts agree that economies need to transition to low-carbon activities and away from fossil fuels. This includes coal —the world's dominant and most carbon-intensive source of energy.
But since coal remains a major part of economies and communities, many countries continue to depend on it. Therefore, transitioning away from it presents serious challenges and likely disruptions to:
jobs – both direct and indirect in the coal supply chain
household incomes
businesses and workers in the local economy.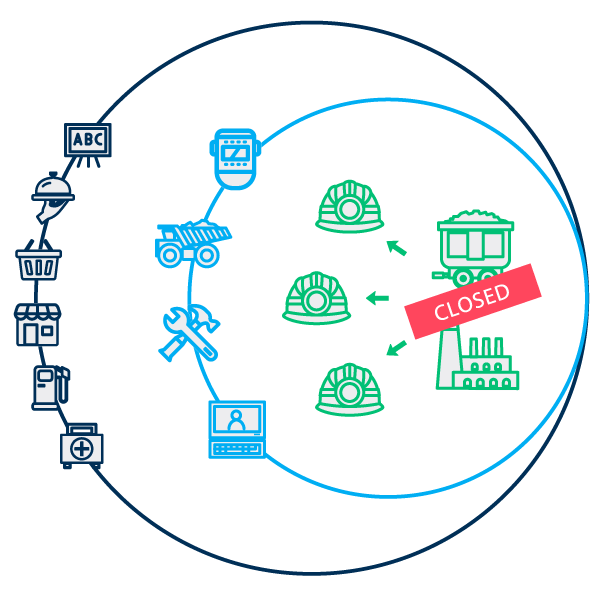 A similar story can be told for oil-producing countries or other commodity exporters whose economies would suffer under a transition away from environmentally unsustainable activities that contribute significantly to countries' GDP.
The World Bank has developed a three-pillar approach to ensuring a Just Transition for All that addresses the institutional setting, the physical assets of mining activities (land, physical capital and infrastructure) and the socio-economic context of coal phase-out. This multisectoral approach – which spans three phases from pre-closure planning, to closure, to post-closure regional transition – engages with national and local government entities, employers, workers, and stakeholders in affected communities to develop a closure plan including energy alternatives, identify land remediation and repurposing opportunities, and estimate the jobs impacts and the associated labor transition policies and social protection measures needed to facilitate local economic transition.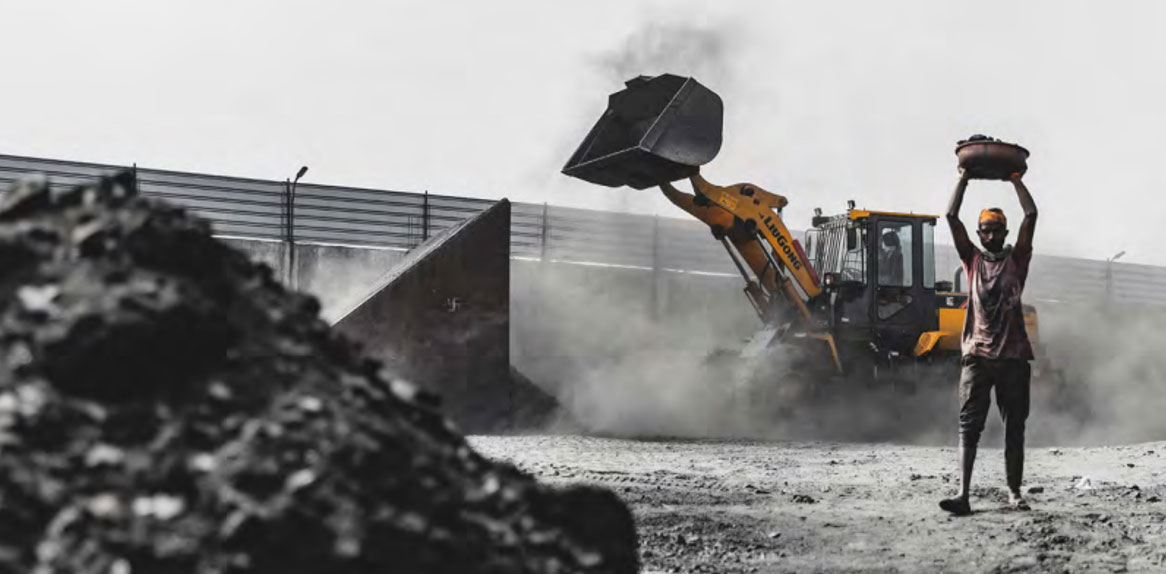 During the pre-closure phase, extensive diagnostics of potential job impacts and labor market dynamics are essential for policymakers to understand the number of workers likely to be affected, their skill profiles, and alternative employment opportunities. Where mismatch between labor supply and demand arises, labor market policies and social protection measures can help reduce impediments for displaced workers to transition to alternative livelihoods.
A critical aspect to planning for fossil fuel transitions will be laying the foundations for attracting private investment and stimulating private-sector labor demand and business development. This calls for supportive infrastructure and institutions, education and training curricula aligned with the skill needs of emerging sectors, and a conducive regulatory environment for encouraging job-creating private investment.
Ensuring a just jobs transition is critical to securing a clean energy future with better, more sustainable livelihoods.
A just transition is inherently inclusive because it takes account not only of workers directly implicated by fossil-fuel phase-out – e.g., employees of a closed coal mine – but also workers indirectly affected – e.g., those employed by suppliers to the mine, and those employed in local businesses that depend on spending by mine employees and their families. Inclusive transition also takes account of community needs, for example in settings where fossil fuel extraction is a key driver of local economic viability and social cohesion. Inclusive transition pays particular attention to the transition impact on and work opportunities for vulnerable groups.
ALMP=Active Labor Market Policy
Decarbonizing the energy sector and reducing economies' dependence on fossil fuels is part of the broader green transition that is unfolding in response to climate change and other sustainability challenges. Both have important implications for jobs.
Mobilizing Finance and Know-how for a People-Centered Just Transition
November 15, 2022
This event showcases actions the WB and its partners are taking to address challenges in ending coal dependence and create new opportunities for coal regions. The event also presents the World Bank's new Coal Phase Down Program under the Climate Support Facility (CCG) in partnership with the Extractives Global Programmatic Support and the Southeast Asia Energy Transition Partnership (ETP). By focusing on coal regions that are already shifting to clean energy while also grappling with coal phasedown, the panel discussion benefits from the experiences and insights of private and public actors already active in the transition process, and highlights real world impediments to and challenges for transition as well as associated opportunities.
Just Transition away from Coal: A Conversation on Lessons from South Africa, Europe and Asia
November 11, 2022
Transitioning away from coal—the world's most dominant and most carbon-intensive source of energy—is the most important step to ensuring a clean energy future. How countries manage the transition is critical. A just transition must put people and the environment at the center of the process. South Africa is stepping up to the challenge to shut down the Komati coal plant, while in Europe several countries have learned lessons from their transitions that can be shared with other developing countries.