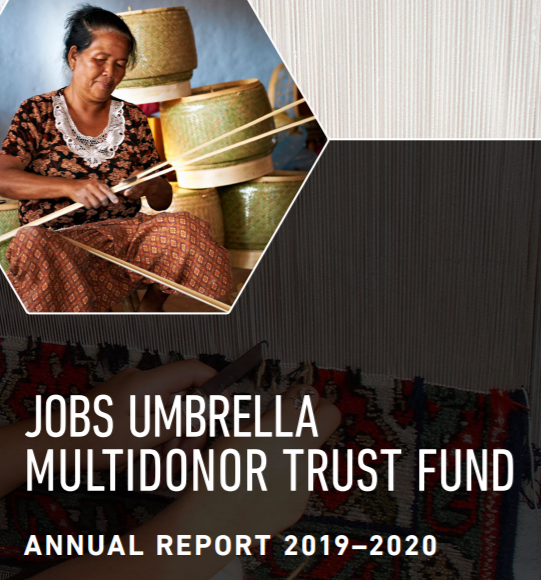 The Jobs Umbrella MultidonorTrust Fund (the MDTF) is a financing instrument that supports the World Bank Group's (WBG) jobs strategy to contribute to the twin goals of reducing poverty and ensuring inclusive growth in the world's poorest countries. This effort is led by the Jobs Group, which provides guidance on integrated, multisector jobs strategies.The MDTF has provided grant support to 101 projects in 40 countries, 6 regions and globally, valued at $41.2 million.
The goal of these strategies is to create policies and programs that address three main challenges most countries face in varying degrees: creating jobs in the formal private sector; improving the quality of informal jobs; and expanding access to (better) jobs for certain population groups, such as women, youth, and the poor. The MDTF's all-encompassing goal is the innovation, research, and development of the best evidence-based solutions for job creation.
To read the report, click here.