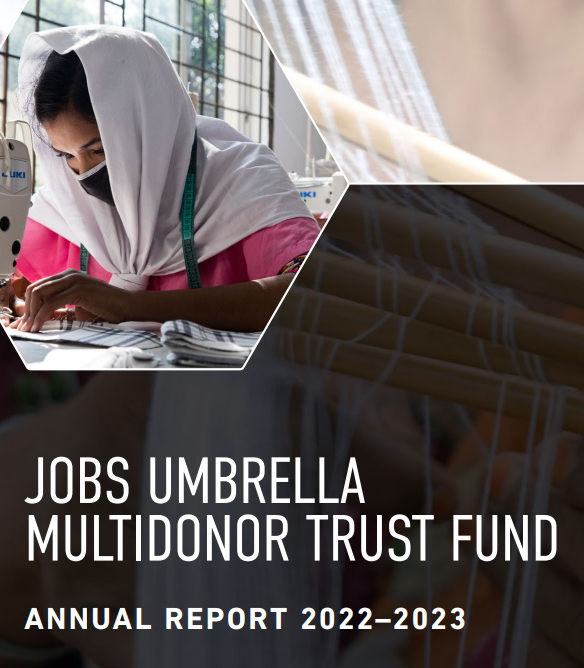 The Jobs Umbrella MultidonorTrust Fund (the MDTF) is a financing instrument that supports the World Bank Group's (WBG) jobs strategy to contribute to the twin goals of reducing poverty and ensuring inclusive growth in the world's poorest countries. This effort is led by the Jobs Group, which provides guidance on integrated, multisector jobs strategies.
This edition of the MDTF Annual Report provides a comprehensive look at the progress and achievements of the fund under the three windows on (a) jobs lending at scale; (b) measurement agenda; and (c) influence through partnership and innovation. Under window 1, the report provides a summary of achievements by various country focused grants on improving the technical quality of WBG operations to maximize jobs outcomes. The authors also highlight the innovation in estimating indirect jobs impacts of IDA projects and development of gender smart solutions for IFC clients. Under window 2, authors highlight the upcoming Jobs Flagship report and the efforts to measure labor mobility and migration and their links to climate change. Under Window 3, authors highlight the progress made by grants under Jobs After COVID-19 innovation challenge and innovations in youth employment through the S4YE partnership.
To read the report, click here.