Authors: KAVELL JOSEPH
During the COVID-19 pandemic, many young people around the globe have been working remotely, schools have moved to online platforms, and social distancing continues to be in effect. This means it's essential that organizations maximize the use of social media as a platform to adapt to the crisis. Social media has been used by young people to raise awareness about coronavirus containment and suppression measures, to coordinate the logistics of relief efforts for people in isolation, and to raise funds for emergency workers. It's also helping doctors and nurses save lives through early detection via medical imaging, and facilitating the very important function of contact tracing to limit the spread of the virus.
Members of World Bank-supported S4YE's Youth Advisory Group (YAG) have being using social media platforms such as Zoom, Facebook, Twitter, and Instagram to highlight the concerns of young people in their local communities and to help bring solutions to the effects of the COVID-19 crisis.
Connecting followers to Africa's best entrepreneurs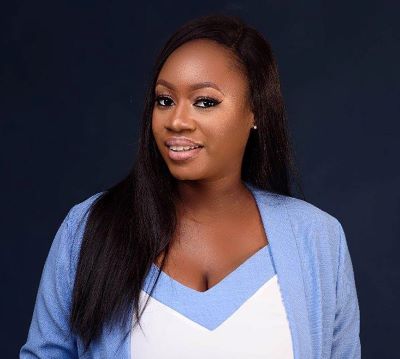 YAG member Ifedayo Durosinmi Etti is the founder of AGS Tribe Platform, which focuses on youth entrepreneurship as a tool to reduce youth unemployment. Leveraging AGS Tribe's 27,000 Instagram followers and Ifeadyo's more than 60,000 Instagram followers, Ifedayo and her team have launched a new COVID-19 series to host industry leaders locally and globally for discussions of a wide range of topics, from entrepreneurship skills to capacity building workshops for young people. Guests include Hakeem Belo-Osagie, senior lecturer at Harvard Business School and one of Forbes' 40 richest men in Africa.

AGS Tribe has also partnered with local organizations to launch the COVID-19 Innovation Challenge, an effort to find startups that are creating technology solutions to manage the impact of the pandemic. This initiative was launched on social media to support the Nigeria Centre for Disease Control in combating the spread of COVID-19, both in Nigeria and across Africa. The chosen startups received financial aid, mentorship, and resources to aid their respective efforts to manage the crisis. Some of them have created data analysis platforms, online health risk assessment tools to determine the risk of exposure to COVID-19, and AI-powered platforms to communicate with thousands of callers simultaneously.
Crowdsourcing solutions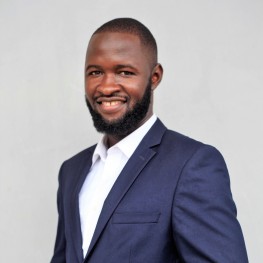 Another YAG member who has mobilized social media platforms to develop solutions for COVID-19 is Alieu Jallow, founder of Startup Incubator. The Gambia-based organization is a co-working space for young entrepreneurs that provides funding for startups and interactive workshops. Since the pandemic began, Startup Incubator has shifted its focus to deploy social media in helping develop youth entrepreneurship ideas.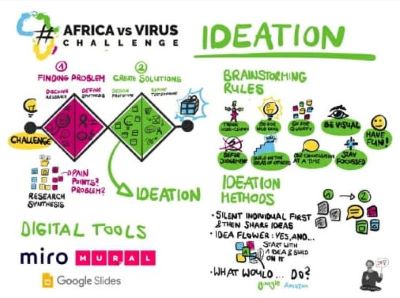 The organization was one of the official partners for the #AFRICAvsVIRUS Ideathon social media campaign, which launched online on April 17. Over 25,000 participants took part in a challenge to submit innovative ideas to solve COVID-19-related issues that people are facing. There were 750 final submissions that covered nine themes, such as public health, food security, and education.
This collaborative process has nurtured ground-breaking solutions to address some of the social and economic challenges posed by the crisis. One of these is house-to-house COVID-19 screening assessments that will identify high-risk individuals as well as provide proper information about the virus and how to prevent it.
Building on the success of the #AFRICAvsVIRUS Ideathon, Startup Incubator will be hosting a local Ideathon in the Gambia, where Alieu's organization will collaborate with local businesses to implement the ideas shared by youth applicants.
In addition, Startup Incubator recently launched its first Financial Management webinar using Zoom, YouTube, and Facebook. Participants learned how to manage their finances and make informed decisions to navigate through the COVID-19 crisis.
And on May 20, Startup Incubator joined Ambitious Africa in connecting Gambian entrepreneurs and educators with counterparts from Finland. Ambitious Africa aims to improve education in Africa by training future educators on the Finnish education system, while adapting it for the Gambian learning environment.
This is the fourth and final blog of the S4YE Youth Advisory Group COVID-19 Blog Series.